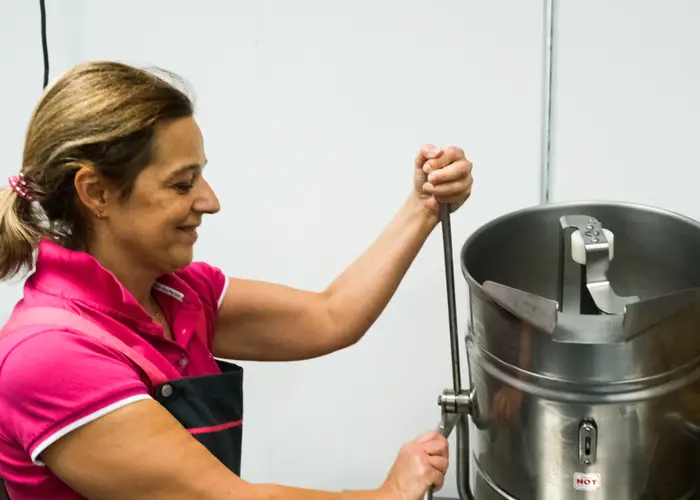 Paris Rendez-vous is one of the only places in Arizona that make Fudge an in-house confection.
Fudge is a delicious confection, with a softer texture than chocolate.
The history of fudge begins in the US in the late 19th century.
During the 1880s, a lot of journals and advertisements printed recipes.
The accessibility to produce it at home without special tools and the falling price of refined white sugar both contributed to its popularity.
It gained popularity among consumers seeking an alternative to candy that lay between pricey, fancy candies and the cheapest sweets due to its low cost and unpolished features.
Chocolate, Chocolate Walnut, Chocolate Pecan, Mint Chocolate, Rocky Road, Walnut & Marshmallow, Chewy Praline, Cookies & Cream, Raspberry Cheesecake, Dulce de Leche, Peanut Butter Chocolate, Heath English Toffee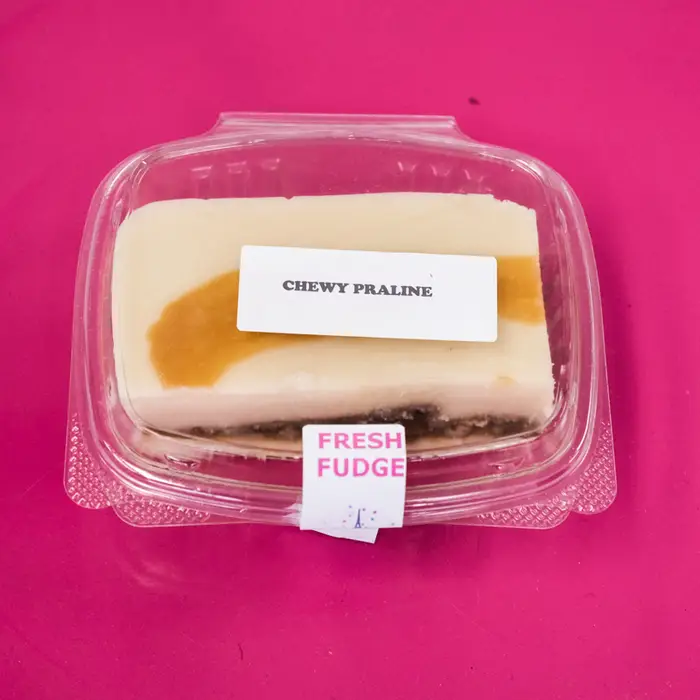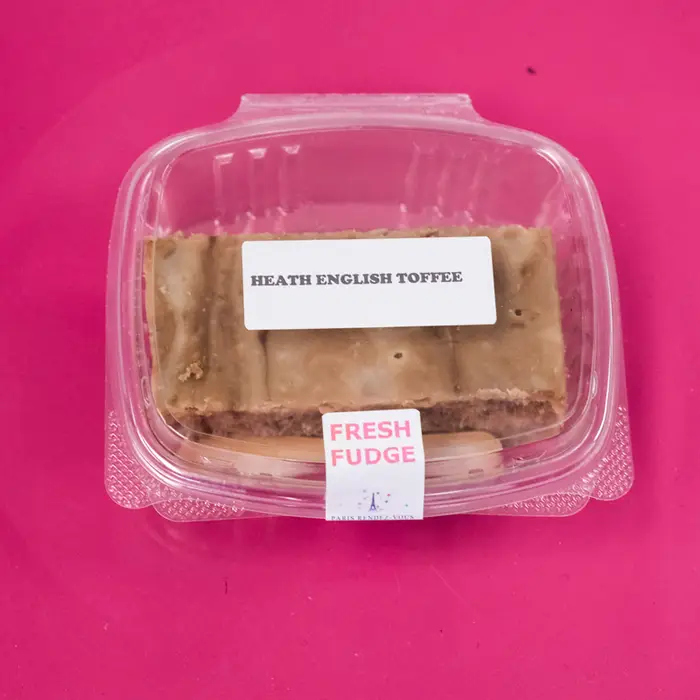 Heath English Toffee Fudge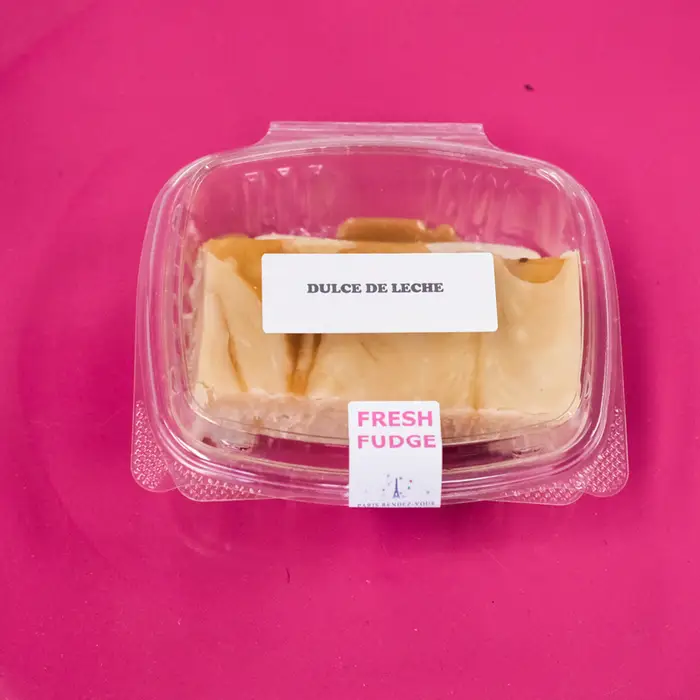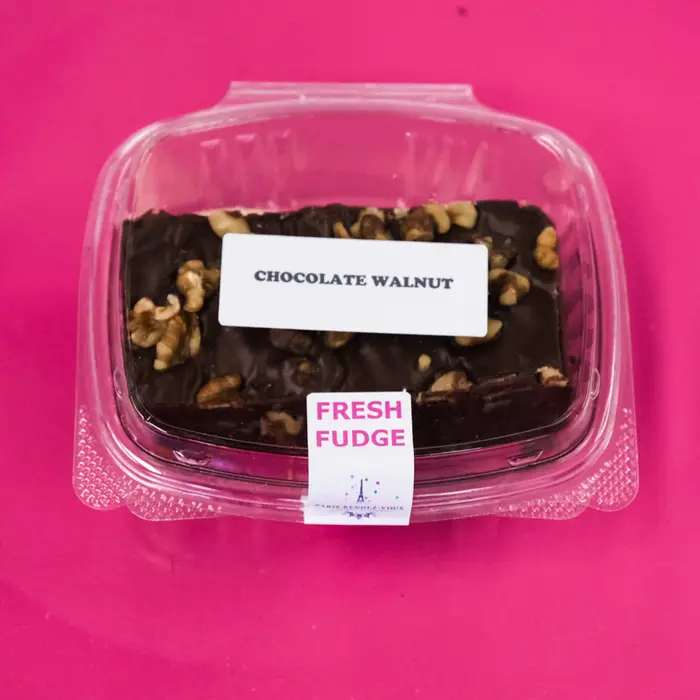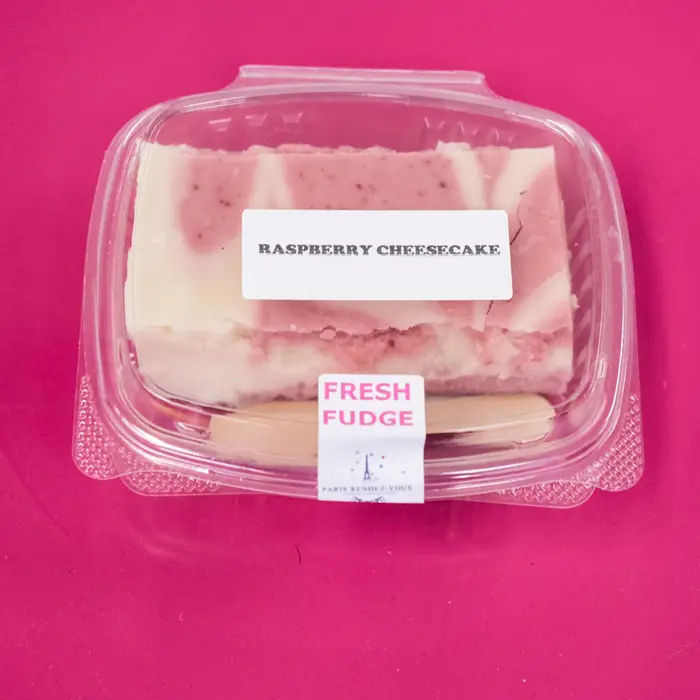 Raspberry Cheesecake Fudge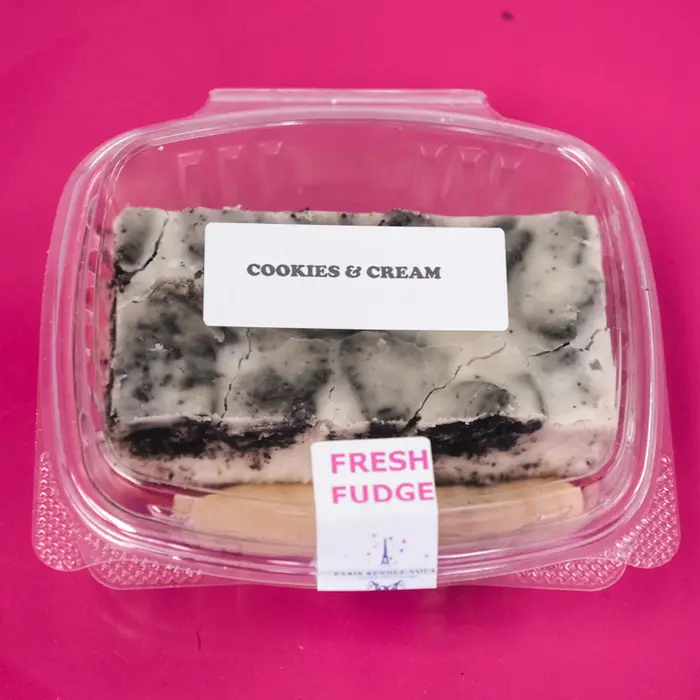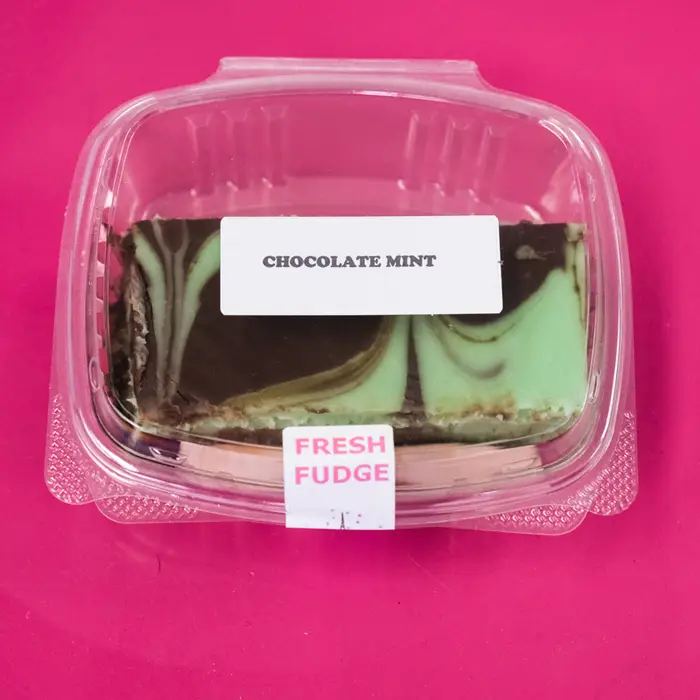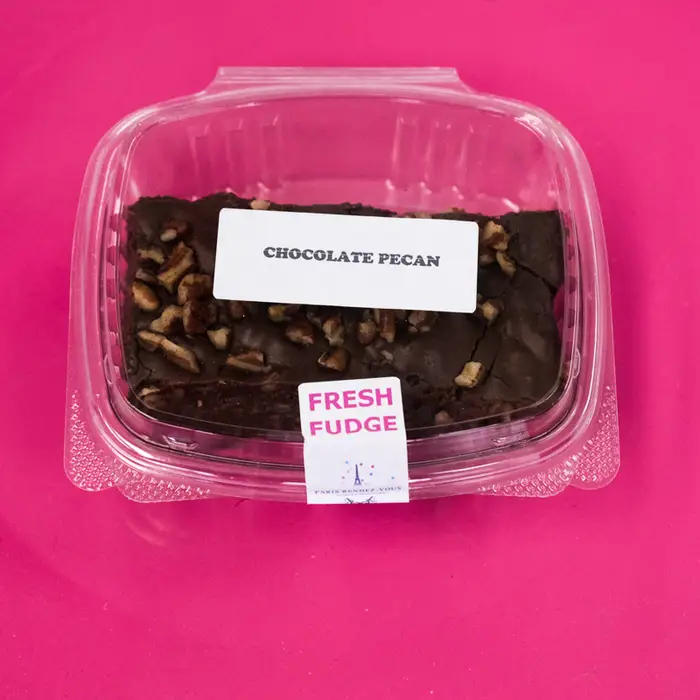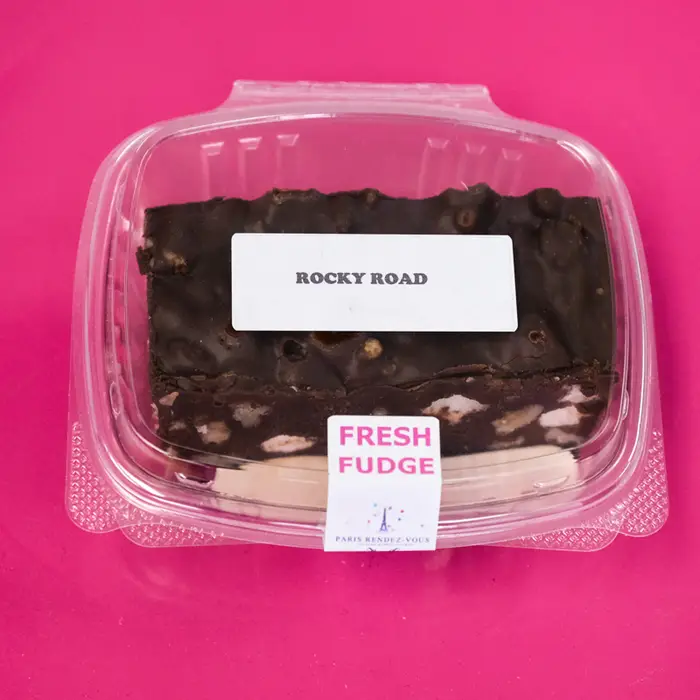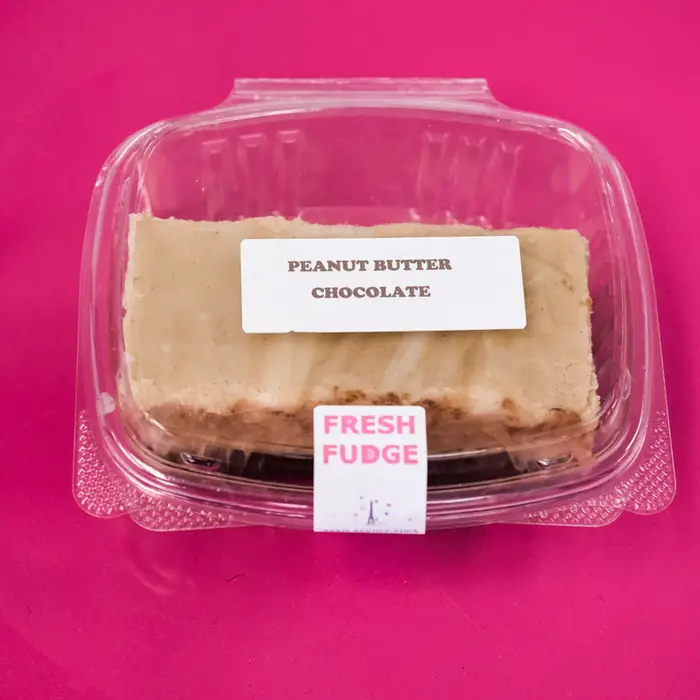 Peanut Butter Chocolate Fudge